Posted on 06. Jul, 2009 by Clarke in Affiliate Window
Affiliate Window has got a bit of a buzz going around about its new Darwin project, posting at the a4uforum, dedicated landing page and Twitter account all setup to keep us in the dark.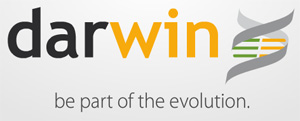 Now when it came up it got me thinking, I am sure some Agency was doing something with Darwin, but I couldn't remember who it was, searches on Google didn't brining anything up. So I went and checked the sites of a few London Agency to see if I could find who it was and I have, so here is my guess that the Awin Darwin project is something to do with Unique Digital's Darwin Suite.
Check it out at http://uniquedigital.net/uk/darwin/ guess I will have to wait see if I am right or just happens to be a coincidence. Good luck with it whatever it turns out to be 🙂