Today OMG announced via Twitter that a rather excellent £20,000 has been raised by Affiliates so far this month for the NSPCC Letter from Santa campaign.
Now I totally missed the communication about this when it first started and is the point of this blog post to raise awareness among fellow Affiliates. One of the powers of Affiliate Marketing is you can do something cool and help out worthy charities while making a couple of quid for yourself also.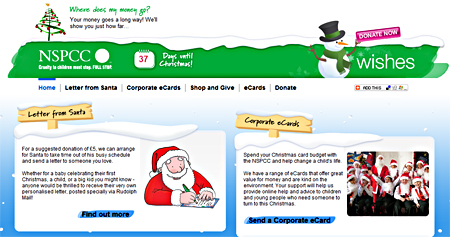 The suggested donation is £5. The affiliate side of the program has a tiered commission offering from £1 to £2 per letter ordered and an incentive in December to allow you to earn more money even quicker. If you can spare £5 yourself why not use your own Affiliate link to order a Letter From Santa, as not only will it bring joy to a child you know but will also be helping the NSPCC bring hope to a child that you don't!
Sign-up for the program via OMG.
Please note due to seasonality this programme will close on the 16th Dec.