I started writing out this big long winded blog post about everything at the a4u Expo and then when I got to lunch time of day 1 at the conference I was like, "is anyone really going to read all that", maybe but probably not 😉 Plus let's face it there have been far better round-ups written already.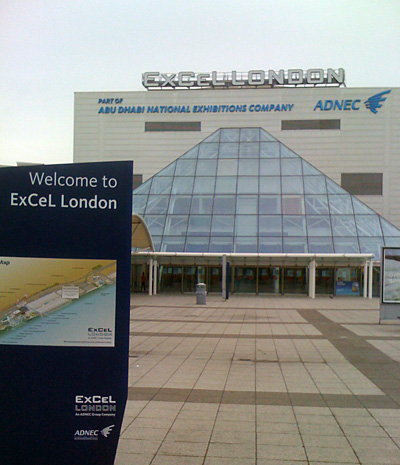 Here are a few a4u Expo articles to read in case you missed them;
However as I enjoyed this years Expo a lot I can't let it pass without saying thanks to all the team at a4uExpo/Existem who put on a very good event, at times it was hard to pick what talk to go to, many were highly entertaining and some very educational. Lunch time food on day 1 was awesome, and day 2 was alright but definitely a huge improvement on last year. I stupidly agreed to being interviewed by Chris and I will just say right now, I suck at live interviews hopefully enough that it's not used any place 😉 Hint: what you think is a funny thing to say, never turns out that way, so don't. I will be filing that under "lessons I have learnt".
As I enjoyed their hospitality it would be frankly rude not to say a thanks to Buy.at for the Ignite Party the day before the Expo started, to a4uExpo and co-sponsor DFDS Seaways for the Breakout Party and a4uExpo again for the After Party, yeah I know it's included in the ticket price but some events don't have these extra networking opportunities.
Ok and I will end with myself doing some free promotional work for a4Expo in Munich, I understand these fake candles cost Matt a few pounds but would like to highlight that others pinched them from the bar and for some reason I was the recipient of a few 😉
In My Head at 2am this seemed like a good idea!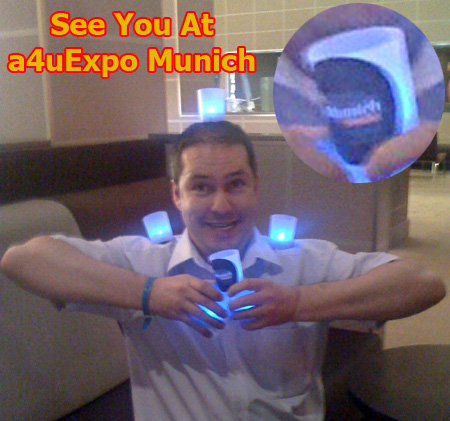 Photo taken by Chris Clarkson @ Sunshine.co.uk
Thanks again all, and see you in Munich 2010 🙂