Having finally recovered from last weeks a4u Roadshows in Manchester and Edinburgh I felt it was only right to give a quick thanks to those involved before we move on to the Existem AM Summer BBQ later in the week.
a4u Roadshow in Manchester
If you have not been to Manchester I will sum it up briefly, it's like a bigger Glasgow and a smaller London 😉 I had decided to see if I could attend an event paper free, that is to say no maps, no airline print outs, no hotel booking confirmation, no it was going to be just me and my iPhone. Got off to a flying start as I went through security and got onboard my BMI flight to Manchester from Glasgow, all with just showing my phone and this little image below.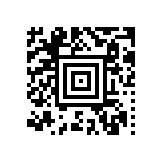 Arrived in Manchester Airport and walked to Manchester Airport Train Station, must have been like 2 miles away, that was some walk. While I was walking was checking in on Twitter, no connection so get to the Train, and off to Manchester Piccadilly. When I arrive I am like, ok here is the 2nd test of the paper free travel, with the use of my iPhone it would direct me via the map to my hotel. And that's when the problems started, early that day I done an update via iTunes as it told me and I didn't know it had wiped my phones data settings, doh! So here I am in Manchester having not a clue where to go. I decided to head to the main shopping centre and find me either an Apple Store or an O2 shop, on finding an O2 shop I ask for the correct settings and way hey map is back and I can find my Hotel, which lucky for me was actually very close to the main shopping area. So lesson here is while all this new technology is great, remember to bring paper back-ups just in case it fails 🙂
The event itself had a good turn out, more than Bristol and it was great to catch up with a lot of people I had not seen in ages as well as some new folk. A big thanks has to go to CJ UK for the bar sponsorship, much appreciated.
a4u Roadshow in Edinburgh
So following morning I am leaving Manchester to go to Edinburgh, basically during the day you have no flights to pick from and the choice is road or rail. I had pre-booked TransPennine Express 1st class and had downloaded a movie for my iPhone to watch on the way up. However, bizarrely Calum who was at the Manchester event was also going to the Edinburgh event and ended up in the same train, in 1st class and his pre-booked seat was directly opposite mine, spooky LOL 😉 Actually had a good chat about many things including the old days of Webmaster World and PubCons, and meeting Matt Cutts from Google at one of the London after events and trying to avoid the questions of what sites I actually run LOL 😉
Anyway onwards to Edinburgh, 1st stop was to check into my hotel, which looked close to the venue on the map but was anything but due to the way Edinburgh's roads are laid out. Got a text message from Fraser Edwards saying a couple of folk were meeting for dinner before heading to the event, so I make my way along. I arrive and it's just me and Fraser, he kindly offers me a drink as we wait for a couple of others to turn up, a few more people show and by now there is 6 of us, and I offer to buy everyone dinner and drinks on Paid On Results, so order goes in and 2 more people show, so offer them, then 3 more people show so only rude not to, before I know it there is at least 14+ people and thought what the hell it wasn't like getting charged London prices, ok Edinburgh prices are more than the Glasgow prices but was feeling generous 😉
The actual Edinburgh event had the least sign-ups but bizarrely had the highest Affiliate turn out, and not just Scottish Affiliates we had a border invasion from English Affiliates also 😉 I guess they just enjoy the Scottish events that little bit too much to stay away.
No official free bar, but thanks to Existem, Existem AM, CJ UK, Paid On Results and several kindly Affiliates/Merchants. I don't think many people had to splash out more than a round max so think of it as a community sponsored bar LOL 🙂
So apart from the obvious drinking what else was achieved from the events, well for a start off a lot of the newer people got to put a name to the face of some of the old hands and vice versa. Lots of good ideas and advice in full flow however I do think some folk want to play their cards a little more close to their chest but nice to see the open exchanges 😉 .. and of course it's great that so many folk who would be considered competitors in other industries can get along great and indeed I am sure a few life long friendships will have been established out of the events.
So it's Plymouth bound this week, with the Existem AM Summer BBQ, I don't think it's to late to sign-up so if you're a last minute and not sure if you should go, get your skates on and come meet your fellows in Affiliate Marketing 🙂