Posted on 28. Jun, 2007 by Clarke in General
I can keep quiet no longer, I and a number of other people know the true reason why Fraser from AffiliateBlog.co.uk is so knowledgeable about Affiliate Marketing. It is because he is cutting the skulls and taking all the Affiliate powers from the finest people in our industry.
Here is the proof, Fraser is Sylar from Heroes.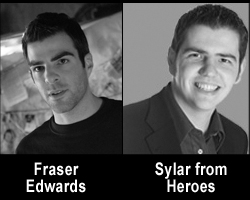 Note: this is a "for fun post" and hopefully Fraser will not kill me for keeping the Fraser is Sylar thing going, I would like to point out that it was started by big Chris 😉 Will let you know if Fraser is still talking to me after this post LOL 🙂